1. How'd you get started on Etsy?

I've always had an interest in running my own business. Even as a
young girl, I was always trying to make money and sell something. When
I was about 10 years old, I started making beaded necklaces and
selling them to other kids in the neighborhood. After thinking about
it for a while last year, I decided to go for it. My fiancé has been
very supportive and encouraging in my pursuit.

2. What was your inspiration for your shop?

Art Deco being one of my favorite styles of art, has definitely been
an inspiration since I began designing and selling on Etsy.

3. What's your favorite shop item and why?

My favorite item is a pair of orange and brown flower earrings. The
bright orange flowers really pop against the brown beads. These
earrings remind me of Autumn (my favorite time of year).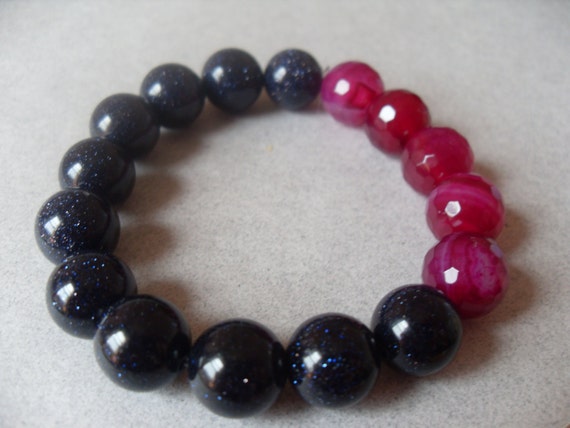 4. How do you unwind when you're not creating?

In the evenings and on weekends, I like to read, write, cook, and
spend time with my fiancé.

5. What's your favorite kind of cupcake?

Without a doubt, my favorite cupcake is Red Velvet.

6. What was your worst job?

Possibly the current one I'm in. After I graduated college, I went to
graduate school for 2 years to become a high school teacher but with
the recession and scarce job market, it's been tough landing a job. I
needed money so I took a job as a secretary.

7. What's your favorite cartoon as a kid? As an adult, if you stumble
upon it while channel surfing now would you stop & watch?

I really enjoyed watching "Jem and the Holograms." I liked Jem because
she was a talented and successful young woman. She also had these pink
star-shaped earrings that would allow her to change her image
instantly from Jerrica, a manager of a music company, to Jem, the lead
singer of a rock group. I would definitely watch now it if I saw it on
television.

8. What's your fantasy job?

My dream job is to be able to run my Etsy shop full time and open up a
quaint jewelry boutique somewhere near home in New York City.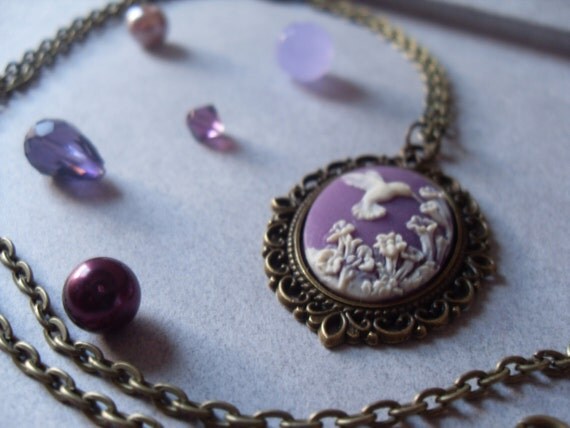 9. Do you have a secret guilty pleasure? Reality TV.

10. List 3 things you are so obsessed with it is torture to ever say no to.

-Jeopardy (TV Show)

-Chocolate

– Coffee

11. List 3 of your favorite Etsy shops.

-Love You A Latte Shop

-Thuja Shop

– Tommy Kane Shop

12. Do you have a favorite author? When you read, do you use a proper
bookmark, bend the page, or grab anything handy to mark your place? My
favorite contemporary author is Joyce Carol Oats and my favorite
classic author is Edgar Allan Poe. I rarely use a standard bookmark. I
read a lot on the subway and I often find myself using my Metrocard
which I have actually noticed other fellow New Yorkers do too!

13. If money was no object and you can live wherever you want, where
would that be? New York City (my current home), I can't imagine living
anywhere else.

14. What is your best childhood memory?  On Sunday mornings, my father
and I used to walk to the bagel store to get breakfast for
everyone…it was our special time together.

15. How would you describe your work style?

My office day job keeps me very busy from early in the morning to the
late afternoon. I work in a hospital in Midtown Manhattan so things
are always happening. When I work on my Etsy shop in the evenings and
weekend, I work just as hard but with a more relaxed environment. I
like to listen to music, drink coffee and sit by the window while I
make jewelry and think of new ideas.

16. If you could choose any one superhero power, what would it be and
why? Time travel so I could experience the world in different eras.

17. Who are your heroes? Lori Greiner, an entrepreneur and inventor.
Donna Mahar, one of my professors from graduate school.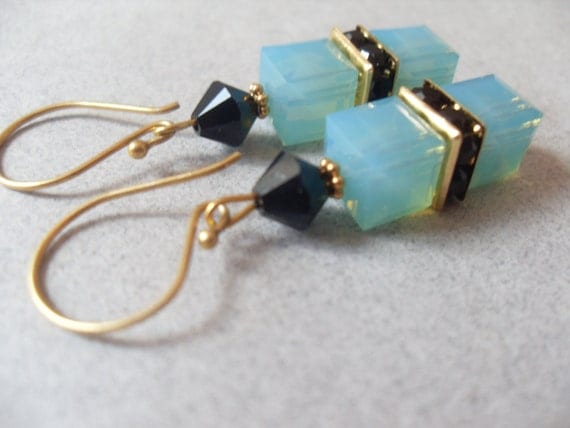 18. What would you do if you won the lottery?

I would open a jewelry boutique in New York City, travel Europe with
my fiancé and save the rest for a rainy day.

19. What was the last movie you watched? Was it good? I watched "Eyes
Wide Shut." It was great to watch it again, a little older. I was a
teenager when the movie first came out in theaters.

20. If you knew what you know now, when you first opened your store,
what would you do differently? I think I would have spent more time on
my shop photos and perfecting that skill. Photographs are crucial to
selling successfully online.
You can find The Jewelry dish on ETSY, TWITTER, PINTEREST,  FACEBOOK, and her BLOG.